The All New CR 490 DS from Sweden Yachts Group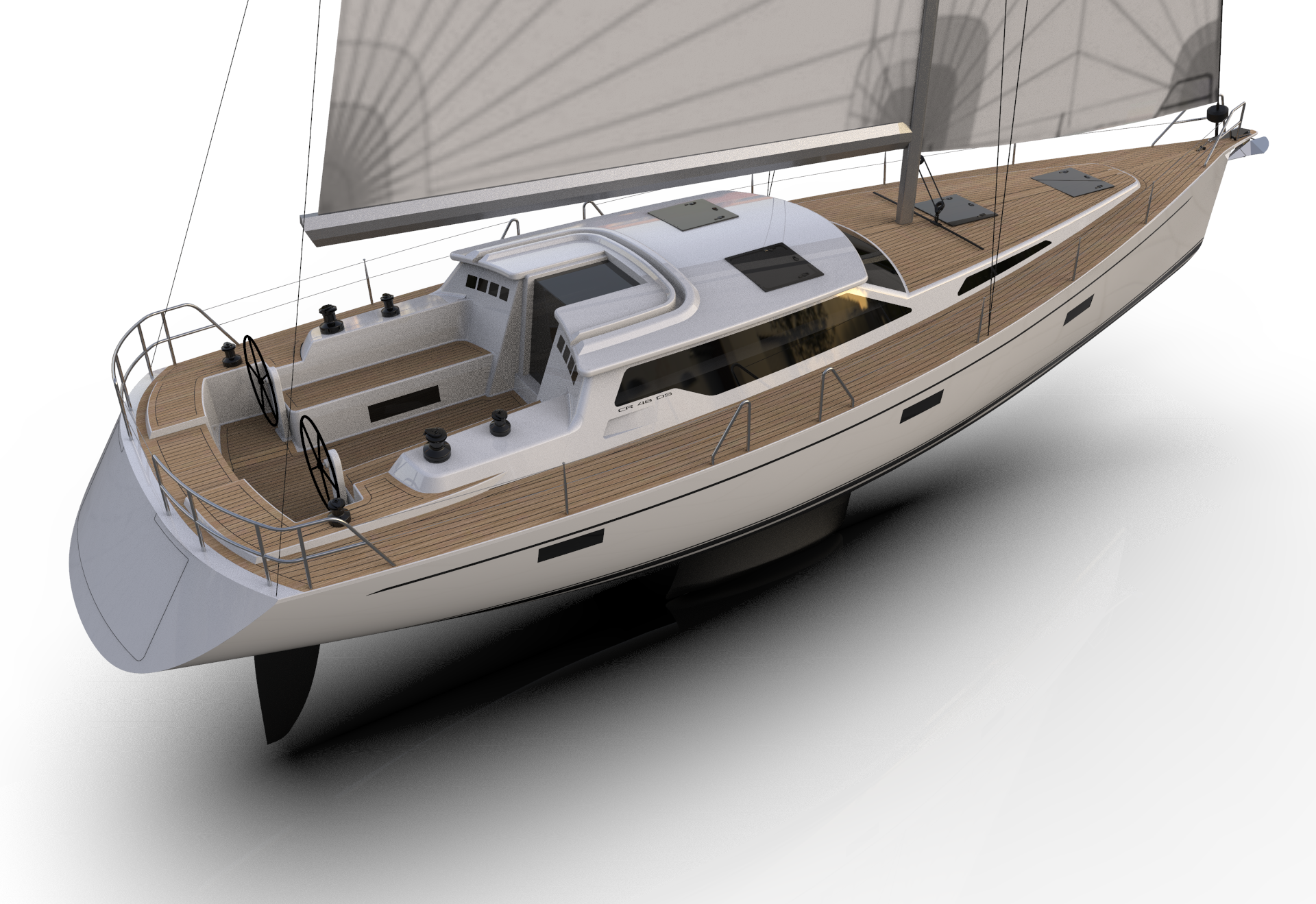 A new flagship from CR Yachts
Sweden Yachts Group, a relatively newly formed company that consists of Sweden Yachts, Malö Yachts, CR Yachts and Regina of Vindö Yachts, are presenting an exiting new model, The CR 470 DS.
The 14,58 meter design is more modern and harmonious than the previous designs and the 4,48 meter beam is pulled way back and should give ample room for storage, large aft cabins and more. The overhang is 1,48 meter and shows the times of plum bows have made its way into the CR yard too.
This is a long distance yacht with plenty of storage space and room for watermakers, generators and other cruising gear that can keep you ashore for weeks on end.
The particular attraction of deck saloons is of course the fantastic view you get from what appears to be a raised saloon. Trouble is, once bitten by this it is hard to crawl back down into the dark cave like interior of you average sailing yacht.
Add windows along the hull as well and you'll have a very bright and airy interior. The yard promises several layouts and can even offer custom interiors for the customers.
The yard also have a nice 410 DS in build right now if you think the 490 DS is a little too big.
Build quality looks typical Orust. Solid construction, lots of comforts, quiet and well insulated. Teak and mahogany and lots of stainless steel. All the best fittings and high quality work throughout.