The X-Factor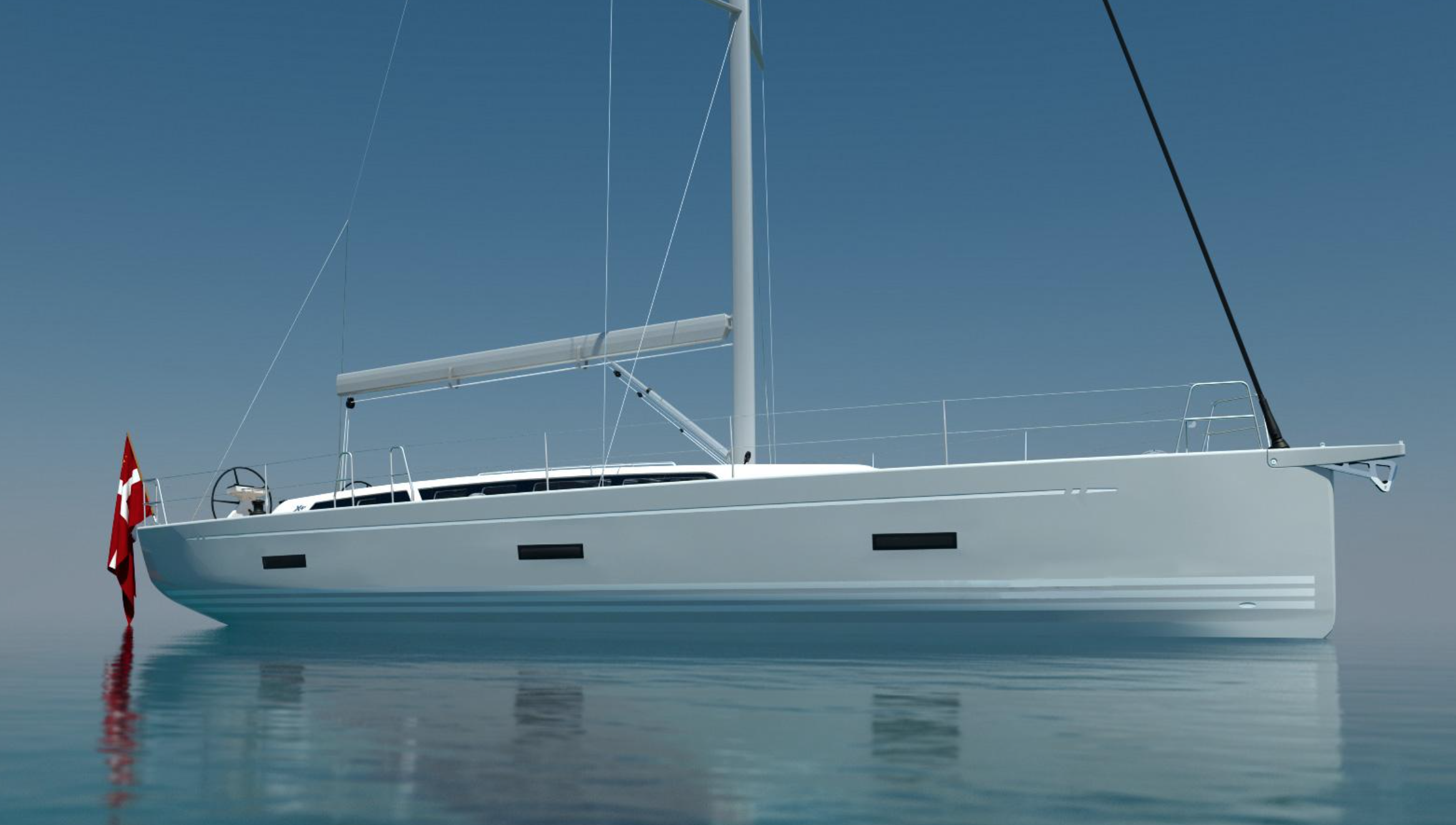 A Danish Contemporary Family Cruiser/Racer
In 1979 brothers Niels and Lars Jeppesen, together with their friend Birger Hansen, decided to start building yachts that were able to win at international events as well as be comfortable to sail and cruise. Almost 40 years later, X-Yachts has built nearly 6000 yachts, and the formula remains the same, building quality, fast, competitive yachts that sail beautifully well as well as being a joy to live aboard.
During the 1980's, X-Yachts came to fame for designing and building winning IOR yachts for World Class Racing. Anyone who ever wanted speed and quality had to take a hard look at the danish sailboats.
Diversifying their portfolio and catering for a wider range of sailors can be a smart strategy. We anticipate that X-Yachts will have great success with the new XRange.
Today X-Yachts builds three ranges of yachts:
XCruising
Dedicated long distance cruising yachts.
XPerformance
Performance yachts with cruising amenities.
XRange
A new range of contemporary performance cruisers.
So, of the three ranges, which one is better suited for cruising in the Nordics?
We have had a good look at all the models and for a family wanting to have a yacht that covers the widest range of possibilities, the new XRange boats are a good bet. For a bluewater Round the World cruise, the XCruising range would probably be a better choice. Having said that, there are plenty of people that would happily set off on the Atlantic Circuit onboard any of the XPerformance range boats.
The New X4⁹build and design
The X4⁹ utilises vacuum infused epoxy lamination, to save weight and ensure even quality during the build. This gives the opportunity for the designer to increase the weight of the lead keel bulb, lowering the centre of gravity, assisting the hull to drive through the waves. This is often key to delivering a stiff yacht without too much draft enabling the yacht to sail and anchor in shallower waters. In addition we believe it is built using the galvanized keel hull girder pioneered by X-Yachts since 1981.
The hull topsides include six large portlights, with a further 8 openable coachroof portlights on deck for optimum light and ventilation. In addition to this the forward face of coachroof is fitted with curved toughened glass
Nordic Interior Design
Step below deck and notice the spacious entrance with laminated raw teak steps to prevent slipping, and elegant laminated teak handrails. ventilation. There are a number of layout options available. Danish design and architecture is famous for its clean, timeless style. It showcases luxury whilst also being functionally designed to work either out on the open seas or moored up in harbour.
X-Yachts are known for building fast quality yachts. They hold their value very well and are sought after on the second hand market. We look forward to see more X-Yachts cruising in the Nordics. Please, give us a shout if you have ordered one. We would love to have a look onboard.
Read more here on X-Yachts industry leading website.
Please follow our Facebook Page for daily updates from the world of sailing!